Extended through June 4, 2016




Touch Stone: An Open Rehearsal


Pacific Northwest College of Art, 511 NW Broadway, Portland, Oregon
12:30 - 1:30 pm daily May 11-14: Artist on site to work and answer questions.
6:00 - 7:00 pm Thursday, June 2: Artist on site for one final drawing session.
9 am - 8 pm daily through June 4: Work on view during building open hours.

Following an April artist residency at Leland Iron Works, Linda Hutchins will share her research by creating a new drawing on site at PNCA that incorporates the textures of one of the original marble columns in the grand hall outside the 511 Gallery. The presentation is also an open rehearsal in Hutchins' ongoing project to bring the rhythms of Steve Reich's Clapping Music (1972) into her body, and through it to her drawings. This project is presented by Leland Iron Works and The Center for Contemporary Art & Culture, with support from The Ford Family Foundation.








August 8 - December 13, 2015




Recent Acquisitions of Prints and Drawings Spanning 500 Years


Portland Art Museum, 1219 SW Park Avenue, Portland, Oregon
This etching, created with master printer Julia D'Amario at Sitka Center during my 2013 Jordan Schnitzer Printmaking Residency, is on view at the Portland Art Museum.








August 21, 2015, 6-9 pm




Monster Drawing Rally


Portland Art Museum, 1219 SW Park Avenue, Portland, Oregon
More than 75 artists have signed up to participate in this live drawing event and fundraiser. Our completed drawings will be offered for sale on the spot for $35 each. I will make drawings with a super ball and a stamp pad, like these from The Word Hand.




June 6-30, 2015
Bricolage / Discrete Series: an empirical exhibition
the gallery / Passages Bookshop

17 SE Third Avenue, Suite 502 (corner of Ankeny, top floor), Portland, Oregon
Opening reception Saturday, June 6, noon - 3 pm
David Abel asked for one of my typewritten works for this show that "pulls together as many different kinds of images as I can ... different in as many different ways as I can imagine."








March 12, 2015, 6:00 pm




Artist Talk and Happy Hour - Linda Hutchins


Portland Art Museum, 1219 SW Park Avenue, Portland, Oregon
Join me for a lively conversation about two works in the Portland Art Museum's permanent collection:
Man Ray's Cadeau (1921/1972, pictured) and a Men's Formal Hat from Korea's Joseon Dynasty (1392-1910). Advance tickets are suggested and include social time in the museum cafe following the talk.





November 10, 2014, 7:00 pm




INFLUENCE in process


Shout House, 210 SE Madison #11, Portland, Oregon
The first in a new series of conversations curated by Hand2Mouth, INFLUENCE in process invites four artists from four different disciplines to reflect on the artists, traditions, and other forces that have most powerfully shaped their work. The evening will feature Mizu Desierto (dance/choreography), Michelle Fuji (Taiko), Linda Hutchins (drawing/performance), and Peter Ksander (design) and be moderated by Hand2Mouth company member Julie Hammond.





October 23 - 26, 2014




The Word Hand


Alembic Co-Production Series, Performance Works NorthWest, Portland, Oregon
Collaborative drawing performance and exhibition with visual artist Pat Boas and dancer Linda Austin. Funded in part by the Regional Arts & Culture Council and supported by an Artist Residency at Caldera.








August 18, 2014, 7:00 pm




Tracing Movement, Chasing Marks, Tracking Sound


Project Cityscope's The New Structure, Shout House, Portland, Oregon
Dancer Linda Austin and visual artists Pat Boas and Linda Hutchins will present glimpses of their collaborative process for The Word Hand and discuss the role that space plays in their work.








February 20 - October, 2014




Now Read This


Arts and Humanities Institute Gallery, Boise State University, Boise, Idaho
My work Reiteration (Pay attention.) is included in this exhibition from the collection of Driek and Michael Zirinsky.








May 16 - 29, 2014


The Word Hand: Research | Rehearse
Wieden+Kennedy, 224 NW 13th Ave., Portland, Oregon
Open to the public 9 am - 6 pm weekdays
Artists at work in the space 4 - 6 pm Thursdays and Fridays (May 16, 22, 23, and 29)
Linda Austin, Pat Boas, and Linda Hutchins test their collaborative drawing and movement ideas in public on a large scale as they develop their series of performative wall drawings The Word Hand.








Saturday, April 26, 2014


Tumble
Disjecta, 8371 N. Interstate Ave., Portland, Oregon
7 - 10 pm
Closing reception for Portland2014 at Disjecta and grand opening of FLOCK Dance Center. PERFORMERS: Linda Austin, Tracy Broyles (FLOCK member), Muffie Connelly & Ruth Nelson, Posie Currin & Rebecca Steele, Keyon Gaskin, Jen Hackworth, Allie Hankins (FLOCK member), Linda Hutchins, Linda K. Johnson, Tere Mathern, Kaj-anne Pepper (FLOCK member), Robert Tyree, Leah Wilmoth and Takahiro Yamamoto.








February 14 - April 23, 2014 (Dates Extended)




Linda Hutchins: In and Out of Rhythm


Governor's Office, Oregon State Capitol, 2nd floor, Salem, Oregon
Opening Reception Friday, February 14, 3 - 4 pm, featuring a
participatory TaKeTiNa rhythm session facilitated by Mary Kogen.





September 30 - October 11, 2013




Jordan Schnitzer Printmaking Residency


Sitka Center, Otis, Oregon
Resident Show and Tell Wednesday, October 9, 6 pm








April 6 - May 4, 2013


Linda Hutchins: Echo Chamber
little big space, Albany, California
Opening reception Saturday, April 6, 3 - 6 pm





January 20 - 22, 2013




Five Sketches


Salon Concerts, Austin, Texas
Drawing as percussion, in concert with flutist Karl Kraber and pianist Kathryn Mishell. My drawing actions make sound as well as marks in this five-movement chamber work by Kathryn Mishell. Each performance results in five sketches, one for each movement. Supported by Career Opportunity Grants from both the Oregon Arts Commission and The Ford Family Foundation.








out of the flowering ribs

by Endi Bogue Hartigan, images by Linda Hutchins
Chapbook with poetry and images from silver and rust, our December, 2011, collaboration at Nine Gallery. 28 pages, 5.25"x5.25", $12. Contact Linda Hutchins Studio to purchase.








October 13 - November 23, 2012




Cross Section 2012


MK Gallery, PSU, Portland, Oregon
Opening reception Saturday, October 13, 2012, 5 - 8 pm
Pat Boas invited me to collaborate with her for this year's PSU Art Alumni exhibition. We created this wall drawing, 15-minute Phrase Rhythm (William Blake), with silver thimbles on all our fingers.








October 22 - November 16, 2012




Apart Along Together


Portland Building Installation Space, Portland, Oregon
Drawing performances Monday, October 22 through Wednesday, October 24, noon - 1 pm
Completed wall drawings on view through November 16








April 27, 2012, 5:30 - 8:30 pm




White Out


a performance for Low Lives 4 Networked Performance Festival
at Portland Institute for Contemporary Art, 415 SW 10th Ave. #300, Portland, Oregon

White Out combines drawing and percussion in a four-minute performance that weaves repeated strokes of silver from ten thimble-clad fingers into a rhythmic pattern on the walls. The performance is scheduled for 6:06 pm Friday, April 27 at PICA. It's one of over 50 live performance-based works being transmitted over the internet and projected in real time at Festival venues across the globe. Come and go as PICA screens the performances live Friday, April 27, 5:30 - 8:30 pm (Pacific Daylight Time) and Saturday, April 28, noon - 3:00 pm (PDT). You can also watch the festival live online at www.lowlives.net.








February 11 - March 3, 2012




Accumulation: Kate Beck, Linda Hutchins, Lynette Smith


ParisCONCRET, Paris, France
Opening reception Saturday, February 11, 5 - 8 pm








November 12, 2011 - January 30, 2012




Interior Margins


lumber room, Portland, Oregon
Judy Cooke, Léonie Guyer, Victoria Haven, Midori Hirose, Linda Hutchins, Kristan Kennedy, Michelle Ross, Blair Saxon-Hill,
Lynne Woods Turner, Nell Warren, Heather Watkins
Curated by Stephanie Snyder, John and Anne Hauberg Curator and Director, Douglas F. Cooley Memorial Art Gallery, Reed College,
in collaboration with Lumber Room founder Sarah Miller Meigs.








June 25, 2011 - January, 2012




Collecting for the Future: The Safeco Gift and New Acquisitions


Tacoma Art Museum, Tacoma, Washington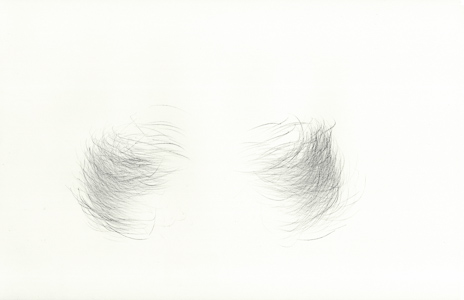 November 30 - December 30, 2011




December Group Show


Pulliam Gallery, Portland, Oregon
Opening Reception Wednesday, November 30, 5:30 - 7:30 pm








December 1, 2011 - December 31, 2011




silver and rust: Endi Bogue Hartigan and Linda Hutchins


Nine Gallery, Portland, Oregon
First Thursday Reception: December 1, 6:00 - 9:00 pm
Reception and Poetry-Drawing Call and Response:
Sunday, December 11, 3:00 - 5:00 pm, with performances at 3:30 and 4:30
Closing Reception and Conversation:
A conversation with Hartigan and Hutchins about their collaborative process, guided by Barbara Tetenbaum
Saturday, December 31, 11:00 am - noon








May 31 - July 2, 2011




Back to Basics

(Solo exhibition)
Pulliam Gallery, Portland, Oregon
Read Eva Lake's recommendation








May 11, 2011




New Directions in Drawing


Symposium and Online Exhibition
Emily Carr University of Art + Design, Vancouver, B.C.








April 4-27, 2011




Through Line: Type, Ink, Thread

(Solo exhibition)
Fairbanks Gallery, Oregon State University, Corvallis, Oregon
Reception Wednesday, April 6, 4:30-5:30 pm





February 19, 2011




Caldera Open Studios


Caldera Arts Center, Sisters, Oregon
Saturday, February 19, 1:00-3:00 pm, tours start at 1:20 pm
Linda is an Artist-in-Residence at Caldera for the month of February.
Visit Caldera and meet the Artists-in-Residence during this Open Studio day.








October 11 - December 3, 2010




Ripe: Contemporary Still Life


Seattle Pacific University Art Center Gallery, Seattle, Washington
Reception Friday, October 15, 7 to 9 pm
Contemporary experiments in the genre of still life. Artists featured include Zack Bent, Eric Elliot,
Linda Hutchins, Gregory Jacobsen, Steve Levin, Christian van Minnen and Natalie St. Martin.








October 2, 2019




OCAC Community Celebration


Oregon College of Art and Craft, Portland, Oregon
Saturday, October 2, 2010, 11am-4pm
Dedication ceremony at noon
Please join us for the public unveiling of OCAC's new campus buildings
and Linda Hutchins' first permanent public artworks, Swell and Stream.








August 24 - September 19, 2010




Illiterature


University Art Gallery, California State University, Chico, California
Reception Thursday, August 16, 5 to 7 pm, Curator's Talk at 5:15 pm
Artists engaged with language, verbal coding and notation, curated by Mark Carter.
Traveling from Arena 1, Santa Monica, California (February 14 - March 21, 2009)
and LIMN Art Gallery, San Francisco (November 1, 2008 - January 3, 2009).








July 19, 2010 - July 14, 2011




Excessive Obsession


Jordan Schnitzer Museum of Art, University of Oregon, Eugene, Oregon
Art influenced by abstract and minimal expressions evolving from the 1940s through the 1960s.
Curated by Lawrence Fong.
Read D.K. Row's review








April 19 - May 15, 2010




Motherlode


The Art Gym, Marylhurst University, Marylhurst, Oregon
Artworks made in response to motherhood by Julianna Bright, Nan Curtis, Fernanda D'Agostino, Jessica Jackson Hutchins, Linda Hutchins, Shelley Jordon and Dianne Kornberg with poet Elisabeth Frost.








November 14, 2009 - January 8, 2010




SQFT: A Window into the Northwest,

curated by TJ Norris
Egyptian Theater, Boise, Idaho








October 1 - 23, 2009




Concerted Effort


Lower Columbia College Art Gallery, Longview, Washington








September 29 - October 31, 2009




PNCA 100th Anniversary Alumni Show


Pulliam Gallery, Portland, Oregon








August 31 - September 26, 2009




SQFT,

curated by TJ Norris
Blackfish Gallery / Fishbowl II, Portland, Oregon .








August 29 - September 26, 2009




DWG - A Look at Contemporary Mark Making


OHGE Ltd., Seattle, Washington








May 9 - September 27, 2009




IT IS BEAUTIFUL HERE - tekstiilinäyttely / textilutställning / textile exhibition 2009


Fiskars, Finland








March 31 - May 2, 2009




Classics: Group Exhibition of Gallery Artists


Pulliam Deffenbaugh Gallery, Portland, Oregon








March 16 - May 10, 2009




Book + Art = Contemporary Artist's Books and Broadsides from the John Wilson Special Collections


Collins Gallery, 3rd floor, Central Library, Portland, Oregon.








February 14 - March 21, 2009




Illiterature

, curated by Mark Carter
Arena 1, Santa Monica, California
and November 1, 2008 - January 3, 2009 at
LIMN Art Gallery, San Francisco, California








January 31, 2009 - May 25, 2009




9th Northwest Biennial


Jurors' Choice Award recipient
Tacoma Art Museum, Tacoma, Washington
Exhibition catalogue available with essays by co-curators Rock Hushka and Alison de Lima Greene.
Hutchins participated in

The Big Draw Free Community Festival

Sunday, April 19.








September 2 - 27, 2008




Blurring the Line: Hildur Bjarnadottir, Diem Chau, Linda Hutchins, Jen Pack


Pulliam Deffenbaugh Gallery, Portland, Oregon








July 31 - August 30, 2008




Transparencies

, curated by Myra Block Kaiser
Braunstein/Quay Gallery, San Francisco, California